Diese Veranstaltung hat bereits stattgefunden.
Live-Band – The Hidden Keys : funk / blues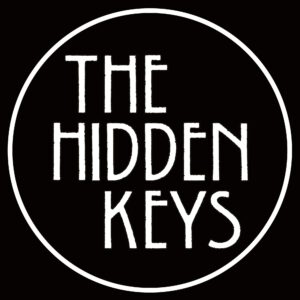 THE HIDDEN KEYS (Berlin) machen Funk, Blues und Weltmusik für alle, die Spaß am Grooven und Tanzen haben. Der Sound ist geprägt von warmen Gitarrenriffs, funkigen Bass-Lines und explosiven Solos von Posaune, Geige, Trompete, E-Gitarre, Keyboard, Synthesizer und Mund-harmonika. Ihr Ziel ist es, authentische und freigeistige Musik für Menschen zu schaffen, die aus sich herausgehen und in einem einzigartigen musikalischen Live-Erlebnis verlieren wollen.
THE HIDDEN KEYS is a Berlin-based band creating world music for the people. Their sound is filled with colorful guitar riffs, danceable rhythms, catchy lyrics, funky bass lines and explosive solos on violin, trumpet, trombone, keyboard, synthesizer, electric guitar and harmonica. Our goal is to create authentically free-spirited music for people looking to let go of their inhibitions and get lost in a unique live musical experience.